Alex Petrov's Professional Home Page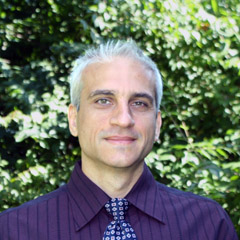 Dr. Alexander A. Petrov
Associate Professor
Laboratory for Cognitive Modeling and Computational Cognitive Neuroscience
Department of Psychology
Ohio State University
200B Lazenby Hall
1827 Neil Avenue
Columbus, OH 43210
Email: apetrov [at] alexpetrov [you know what]
WWW: http://alexpetrov.com/
Welcome and thanks for stopping by!
I am a cognitive scientist. My research interests include:
Relational reasoning, analogy-making, and high-level cognition. I am particularly interested how such high-level tasks, which require role-filler binding, can be implemented in biologically realistic neural networks. In the words of my former advisor John Anderson (and Allen Newell before him), How can the human mind occur in the physical universe? My specific interest is in human -- that is, relational -- cognition.
Visual cognition, particularly the extraction and encoding of relations among two or more objects in a visual scene. Again, I am particularly interested in biologically plausible models of the underlying neural mechanisms.
Visual perceptual learning, spatial vision, and neural-network models thereof.
Cognitive architectures, specifically ACT-R, Leabra, and Nengo.
Methodologically, research in the CogMod/CCN Lab involves a combination of behavioral and psychophysical experimentation, mathematical and computational modeling, eyetracking and pupillometry. Typically, the papers that we publish involve both empirical data and computational models. We also use and develop sophisticated models to analyze the behavioral data collected in the lab or in collaboration with other labs.
The lab website provides more detail on some current research projects.
The CogMod Lab is looking to accept a new graduate student for the incoming class of 2019. Visit our lab website for detailed information on how to apply.
The Matlab implementation of the Divisive Normalization Model is now available on GitHub. A YouTube podcast is also available. See Sawada & Petrov (2017) for the journal article.
Our paper (Hayes & Petrov, 2016a) received the Best Article of the Year award for Behavior Research Methods in 2016.
A complete list of publications (as of December 2017) is available separately, organized by outlet type, topic, or in reverse chronological order.
My curriculum vitae is also available (pdf).
Sawada, T. & Petrov, A. (2017)

Hayes, T. & Petrov, A. (2016a)

Hayes, T. & Petrov, A. (2016b)

Hayes, T., Petrov, A. & Sederberg, P. (2015)

Petrov, A. & Hayes, T. R. (2010)

Petrov, A. (2009)

Petrov, A., Dosher, B., & Lu, Z.-L. (2005)

Petrov, A. & Anderson, J. R. (2005)

Kokinov, B. & Petrov, A. (2001)
Branching Out
My teaching home page provides access to course syllabi, reading assignments, presentation slides, and various student resources.
A sizable portion of this site is devoted to assorted ideas of general interest: philosophy, humanism, politics, science, astronomy, aikido, ... Life is so interesting and deep, check it out!
My personal home page was meant to publish photos of my daughter and wife for the benefit of my extended family in Bulgaria. This idea, however, was made obsolete by the advent of Facebook. You are welcome to visit us at http://www.facebook.com/alexander.petrov1969
Last but not least, help support Max and other kids with short gut/ short bowel syndrome and TPN-associated Liver Disease. If you know anyone with these conditions, spread the word about Omegaven. It saves lives!